As a man and woman attempt to revive their failing relationship, the world around them becomes aware of a strange event set deep in the cosmos. The event seems to exude an unimaginable control on the couple and the world; where time folds in on itself and alternate realities collide.

Using a nonlinear structure interlaced with dreams and flashbacks The Sun is Black is a compelling meditation on memory, loss and human perception.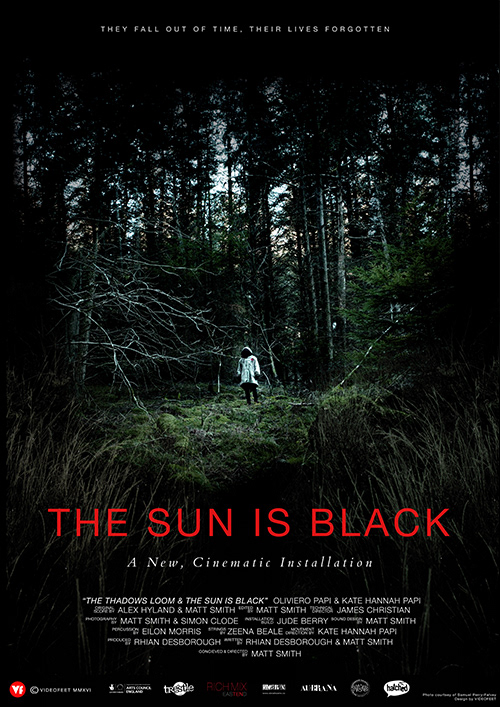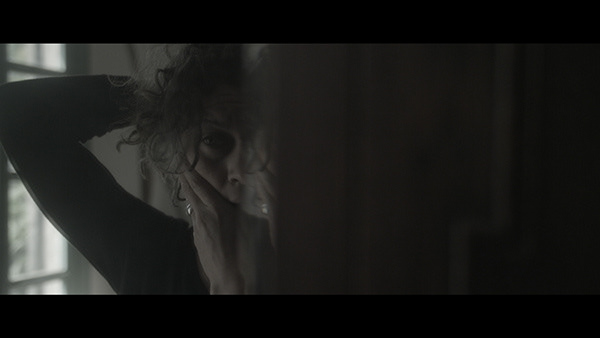 The work is presented as an installation and is composed using a hybrid of cinematic aesthetics and conventions, spatial augmented reality, live performance and contemporary video art. The projects story is deceptively presented as a cinematic one, only for its patchwork narrative to be uniquely disrupted by a projection mapped diorama which appears behind the film's screen.
This spatial augmented reality seamlessly interacts with the single screen in front of it, deliberately breaking with the conventions of cinema, contemporary video installation and live performance, creating a unique 4d experience which blurs the lines of what is 'real' and what is recorded; what is narrative and what is expression.
 'The transition between film and real life theatre was exquisite, it worked so perfectly I questioned reality for a few seconds'
The project started its life in 2011 and was developed with the support of Arts Council England, Trestle Theatre Company and a host of international collaborators. It has united fundamental elements of my art practice with theatrical and psychophysical theatre approaches to content creation.  This hybridised approach has been used at all levels of production, from the development of projection, practical photography effects and sound design at Trestle Arts Base, St Albans UK, with performance elements developed at Trestle Arts Base and the Au Brana cultural centre France.
 'It felt like a pure combination of both (film and theatre) and worked so incredibly well…fantastic work'
Alongside this the physical construct plays with sound, music and light whilst employing modern techniques such as projection mapping with a forced perspective to create illusions of space and containment, making the audience feel as though they are in an area of vast expanse whilst being in a small space.
'When it ended I shivered. Had very strange dreams for a couple of nights! More!' 
This new approach is at the core of the works construction and is now in its final incarnation, a fully mobile touring environment, with a single screen feature Thadows Loom and accompanying music album to be released after its initial tour.
 'To make an audience question if their brain is functioning properly is quite a skill'